A Norfolk Broads Boating Adventure
As your boat takes you on a Norfolk Broads Boating Holiday through the wonderful norfolk broads scenery, you will be able to moor within reach of nature reserves, churches, picturesque villages, interesting walks, well restored windmills and impressive ruins. Some of this scenery is the same as seen by people generations ago.
"Everywhere you go you are surrounded by nature. A trip like this takes us away from the world as we know it and deposits us into the planet nature."

The Norfolk Broads offer all the fun and convenience of a modern resort whilst maintaining a timeless charm and scenic beauty, unique to this pretty landscape.
In particular, the river Bure is the 'birthplace' of Broads cruising, where you can still discover some of the prettiest parts of the region – unspoilt in their scenic beauty for centuries. Wood lined banks, valleys and open land rolls southwards toward the action packed seaside resort of Great Yarmouth.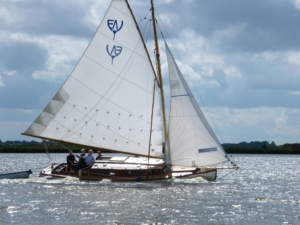 The Broads is the largest wetland in Britain and is specially protected with the equivalent status of a national park. There are six rivers connecting forty broads, making over 200km of waterways in all, and just waiting to be explored.
Check last minute Norfolk Broads boating holiday availability & discount prices now.
History:
Each Broad was once a medieval peat digging which was flooded to become a shallow lake after the peat was dug for fuel. Water, reeds, marshes and tangled woodlands make up Broadlands's landscape – a haven for birds and wildlife. Broadland meets the sea at Lowestoft and Great Yarmouth, two bustling seaside towns with first class beaches to be enjoyed.
Places to visit during your Norfolk Broads boating holiday include nature reserves, churches, windmills, craft centres, and numerous riverside villages with pubs, shops and restaurants. At the western end of the river Yare is the historic city of Norwich. With its 900 year old Cathedral, Norman castle, museums, theatres, market place and shopping centre, Norwich is the capital of Broadland.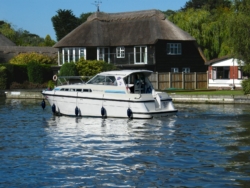 Regatta and other boating events are part of life on a Norfolk Broads boating holiday. Ashore you will also find lots of local events, such as carnivals, and fetes to add to the fun. The area caters for all kinds of holiday activities such as cycle hire, walking and fishing.
The broads is a magical, mystical place to explore – take your time and enjoy it.
Sign up to our newsletter
Get all of the latest news and offers by signing up to our newsletter using the form opposite.