Canal Boats, Narrowboats, Barges and Longboats
Canal Boats, Narrowboats, Barges and Longboats
Latelink principally uses only the best boats on the canal system.
These boats are known variously as Canal Boats, canalboats, narrowboats, barges and even longboats, although the latter two are not strictly correct.  The more usual terms are Canal Boats or Narrowboats.
See below for a detailed plan of a typical Narrowboat.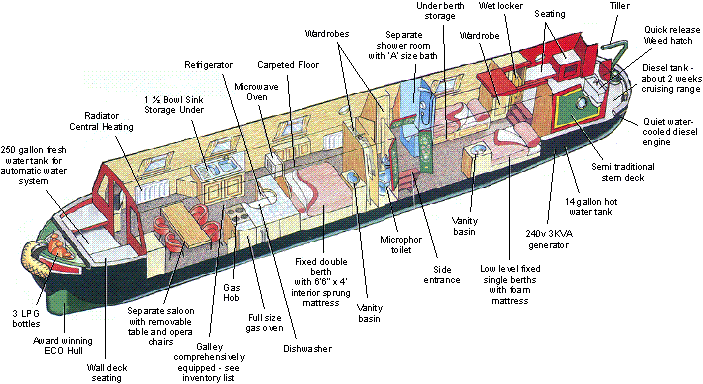 Sign up to our newsletter
Get all of the latest news and offers by signing up to our newsletter using the form opposite.